Beefy Beef Stew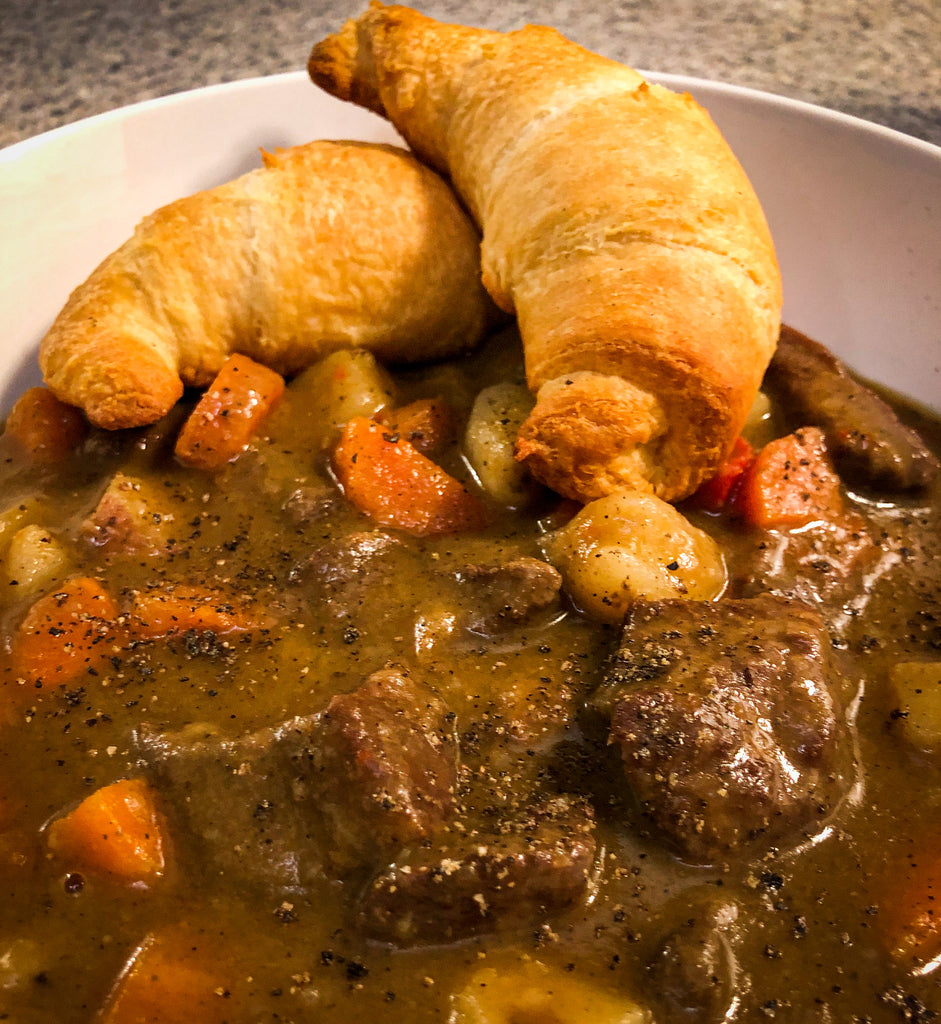 In those everlasting cold months here in Canada, why not make some beef stew to keep you warm and your belly full. A simple take on beef stew using our Soups, Stews & Braises Oh My! makes your house smell delicious and your tastebuds tingle. 
Ingredients:
1lb stewing beef, cut into 1 inch cubes
3 Tablespoons all purpose flour
1 Tablespoon salt
2 Tablespoons canola or vegetable oil
2 medium Yukon gold potatoes, diced large
2 medium carrots, diced large
1 medium yellow onion, diced medium
1 red pepper, diced medium
4 cups water (or 4 cups beef stock if not using bouillon cube)
1 beef bouillon cube
2 teaspoons Worcestershire sauce
3 Tablespoons Heinz ketchup
1. Toss stewing beef with salt and mix thoroughly. Then toss the beef with the flour and allow the flour to soak into the beef, takes a few minutes. 
2. While the beef is hanging out with the flour on it, heat a large pot with the oil over medium high heat. Add beef to the pan when it is hot and allow to cook 2-3 minutes per side, or until it is well browned. DO NOT crowd the bottom of the pan or the meat will steam and not get browned. The brown is flavour country and you want that. 
3. Set cooked pieces of beef aside and add the chopped onions to the pan. Allow to cook for 2-3 minutes, and then add your water and bouillon cube or beef stock. Bring to a boil and add the beef back to the pan and turn the heat to a simmer and allow to cook for 35 minutes or until the beef is tender.
4. When beef is tender, add the rest of the veggies and allow them to cook through until tender. 
5. When the beef and veggies are ready to go, add the spice mix, ketchup and Worcestershire sauce and stir to combine. Taste the stew for seasoning and add more salt if that floats your boat. Serve right away with your favourite bread or some Pillsbury crescent rolls to make it extra decadent.
Finally take a hot photo for the 'gram, tag @sidehustlespice and dig in!