The Most Delicious Meatballs Ever Made (by me)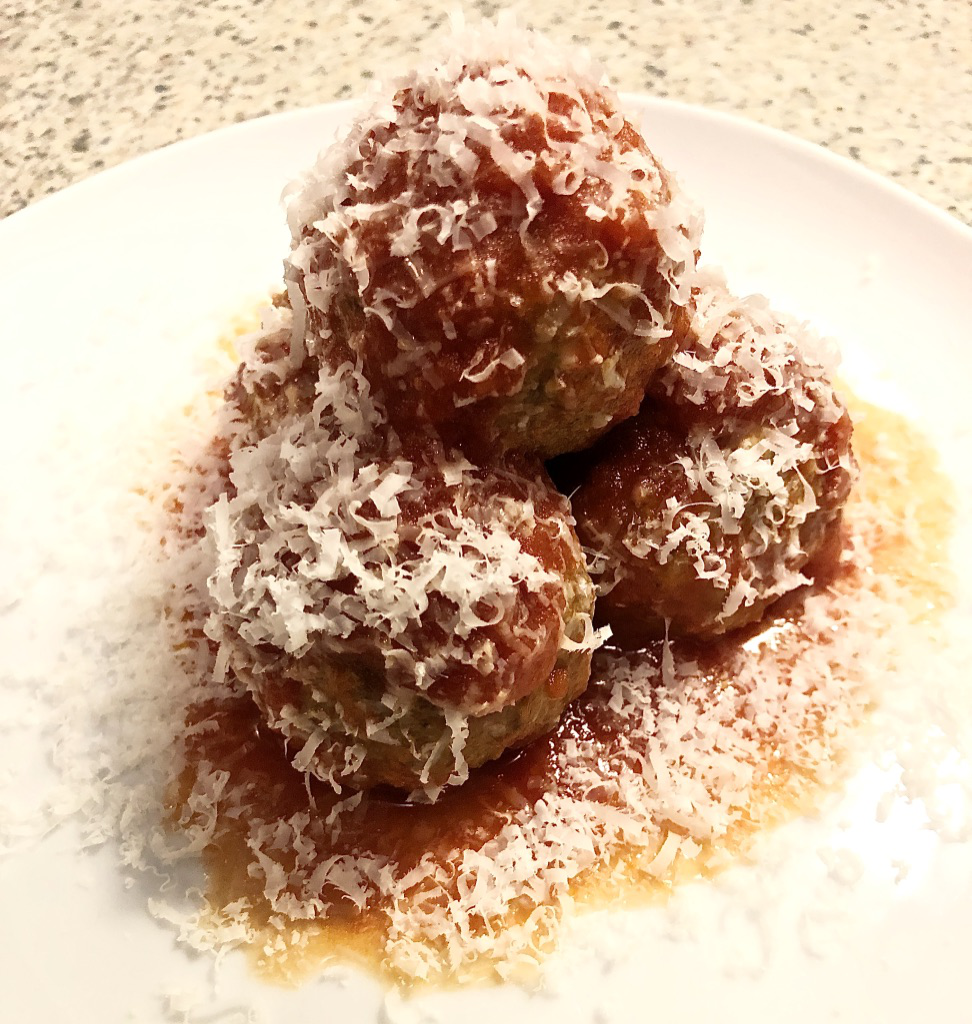 Everyone likes spaghetti and meatballs for dinner, so why not make them yourself and know what's going into your belly. These take no time to make and there will be extra to have as leftovers or freeze for another time. 
 Ingredients
1/2lb medium ground beef
1/2lb ground pork
1/2 cup breadcrumbs
1/3 cup milk or water
1 egg
1 teaspoon salt
1/4 cup grated parmesan cheese
Preheat oven to 425F and line a baking sheet with parchment paper. Set aside. 
Combine breadcrumbs with milk or water, egg, salt, cheese and seasoning. Stir vigorously to combine thoroughly.  
When breadcrumbs are mixed, combine with the ground beef and pork and mix well. Portion into balls using an ice cream scoop or eyeball them with your hands to make them the same size. 
Place meatballs on the parchment lined baking sheet with some space between each so there is even heat distribution. Cook them on the middle rack for 14 minutes. 
Remove the balls from the oven and place into your favourite pasta sauce and simmer on low to keep warm until your pasta is ready. Serve with your favourite noodles and top with parmesan or pecorino cheese. 
Enjoy!